Young Tarang 2016: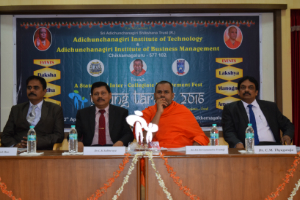 A State Level Intercollegiate Management Fest was organized by Department of Management Studies on 12th April 2016. Sri Sri Gunanatha Swamiji inaugurated the management fest. Chief Guest of the inaugural programee was Prof. C M Thyagaraja, Registrar (Evaluation), Kuvempu University, the program was presided by Principal Dr.C.K.Subbaraya. s
Workshop for Higher Education and Career Advancement: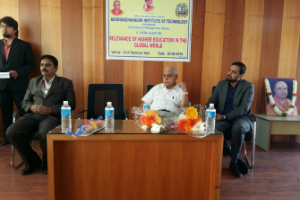 Workshop for higher education and career advancement was conducted on 23nd February 2016 targeting the graduation students of Chikkamagaluru District. More than 400 students participated in the workshop. Dr.Narasinga Rao, Emeritus Professor of Central Okalama University, U S A and Mr. Anand Joseph, Convener, K-Mat, Bangalore were the resource persons of the workshop.
NSS Activities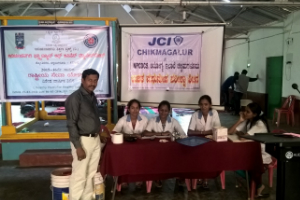 One week NSS camp was organized at Indavara village, Chikkamagaluru Tq. from 26th of February 2016 to 05th of March 2016. Dr C K Subbaraya, Principal AIT, was the chief guest. The special invitees were K Mohan, and I M Santhamme Gowda, Governing Council members, AIT, Chikmagalur. The inauguration program was presided by Dr.Prakash Rao K S.
Industrial Visit:
MBA students visited to Automotive Axles Ltd, Mysore on 15 October, 2015.
NSS Activities :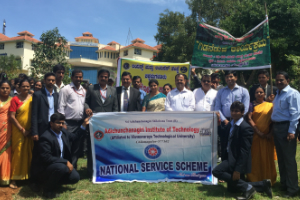 NSS Unit of AIT and AIBM participated in Vanamohathsava in collaboration with forest department and planted saplings at AIT campus. On 1st September 2015.
Industry Interface(Expert Talk):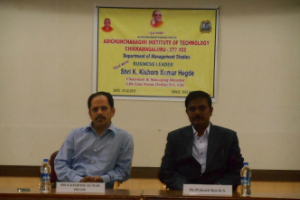 As a Part of Industrial Interface activity, the Dept. invited Sri Kishore Kumar Hedge, Managing Director, Life Line Feeds India (P) Ltd on 12th February 2015.